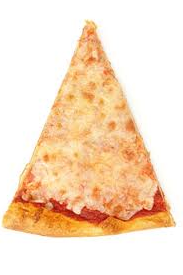 This is probably the weirdest subject I've ever written about… I love it! September 5th was National Cheese Pizza Day, so I thought I'd talk about that. Cheese pizza is the favorite kind of pizza to a whole lot of people, and many of them prefer certain places to eat cheese pizza than others. I'm one of the cheese pizza fans, and I'm sure many of you are as well. So sit back and let's jump into this.

First of all, cheese pizza in general. Some people like to have toppings on their pizza, but I find the toppings more hinder the flavor than anything. I find simple cheese combined with tomato sauce gives the best and the simplest flavor. In fact, I often prefer double or even triple cheese pizza, and the simple cheese flavor is the best to me. I find the other toppings' flavors don't mix well with the pizza, and a whole day dedicated to cheese pizza makes sense to me.
Also, as I've said, many people prefer certain places to eat at order cheese pizza from over others, and I am one of those people. Though many restaurants offer excellent pizza, my very favorite is a restaurant chain known as Mama's Pizza. There, a buffet is open during dinner time, at which point they put out freshly-made, hot pizzas. The cheese on their pizza is practically melted off, which makes it taste so very delicious. The trouble they go through and care they show in making their pizza makes them my very favorite.
I hope everybody enjoyed hearing about my experience with cheese pizza, and I hope you feel the same way. I was glad to share it with you guys, but I want to hear from you. Do you love cheese pizza? What is your favorite place to get pizza? Tell me about it in comments! Happy Cheese Pizza Day!